HOW TO ENROLL YOUR CHILD

The first step in the enrolment process is to contact the Service to have a Request for Care Form completed.
When the Request for Care form is processed and a suitable vacancy exists, a staff member will contact you to let you know that a position is available. An Enrolment Appointment will then be arranged at the Administration office and you will be required to complete an Enrolment Form.
Our Administration Team can let you know more about our enrolment process - please call on (02) 6392 3219.

COST OF FAMILY DAY CARE

There will be a $25.00 New Family Administration Fee charged by the Service before commencing care. This fee will be collected at the Family Enrolment Appointment.

Educators registered with our Service work under a deregulated fee system where, as service operators, they set their own fees according to the services provided. Educators set an hourly rate and minimum hours per day.

You may be able to claim "Child Care Benefit" (CCB) and/or "Child Care Rebate" (CCR) to reduce your daily fee. To find out if you are eligible contact the Family Assistance Office on 136 150.

Powered by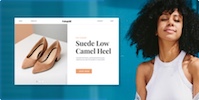 Create your own unique website with customizable templates.